CicerPEARL
Chickpea pellets for puffing
CicerPEARL are pearl shaped pellets made from chickpea flour.
CicerPEARL was developed by our R&D team and optimized for puffing applications. These pellets pop easily into a puffed chickpea cake or puffed chickpea snack.
Please contact our technical team and they will be happy to assist you and offer you the best solution available.

Nutritional values per 100 gram of product.
| | |
| --- | --- |
| Calories | 350 Kcal |
| Carbohydrates | 60 g |
| Protein | 18  g |
| Total fat | 4  g |
| Fiber | 7  g |
| Cholesterol | 0  g |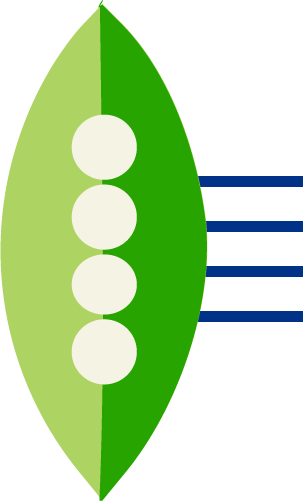 Pearl shaped pellets that pop under pressure and high temperature
Depending on the mould used, different shapes can be created
For easy coating of such products
CicerPEARL are small pellets made of chickpea flour that all contain the same shape and size. Due to these characteristics, these pellets expand very easily and are therefore suitable for producing puffed cakes, unlike the cheakpeas.
CicerPEARL expands very easily to produce chickpea cakes with a flat surface. The flat surface allows the easy application of coatings.  
These pellets also make production of chickpea cakes or snacks very easy, and maintaining a great taste
Interested in knowing more?
Contact us


Please, fill in this form so we can send you the technical document