PisumMYL
Pea starch concentrates
PisumMYL
is a
gluten-free yellow pea starch concentrate
with a
great gelling capacity
. Compared to rice, pea starch has
large starch granules that can absorb relatively high amounts of water
, comparable to native potato starch. Additionally, our pea starch still carries around
12-15% of valuable protein.
PisumMYL comes in its native form, but also a pregel version is available, and can be used in a wide range of food applications, like laminated and extruded snacks, as a potato or corn replacer, or in gluten free pasta.
Please contact our technical team and they will be happy to assist you and offer you the best solution available.

Nutritional values per 100 gram of product.
| | |
| --- | --- |
| Calories | 350 Kcal |
| Carbohydrates | 70 g |
| Protein | 15 g |
| Total fat | 1  g |
| Fiber | 12 g |
| Cholesterol | 0   g |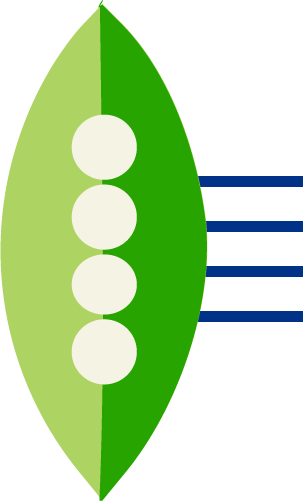 High content in starch
Around 12% valuable protein
Great value-for-money ingredient
Gluten free
Corn or potato starch replacements

And extrusion
Replacement of potato flakes
PisumMYL pea starch allows the partial replacement of potato flakes in baked snacks without changing the process and characteristics of the final product.
This offers an interesting opportunity for cost-savings, but also to improve the nutritional profile of the snack. Ask our technical team about our experience with replacing potato flakes in baked snacks.
Interested in knowing more?
Contact us


Please, fill in this form so we can send you the technical document