ViciaTEX
Textured fava bean protein
ViciaTEX is a textured fava bean protein made from ViciaPRO protein concentrate.
It is developed for vegan burgers, minced, sausages, etc.
Its great taste and texture will allow you to make excellent allergen-free meat replacers.
Please contact our technical team and they will be happy to assist you and offer you the best solution available.

Nutritional values per 100 gram of product.
| | |
| --- | --- |
| Calories | 310 Kcal |
| Carbohydrates | 3 g |
| Protein | 70 g |
| Total fat | 4   g |
| Fiber | 20 g |
| Cholesterol | 0   g |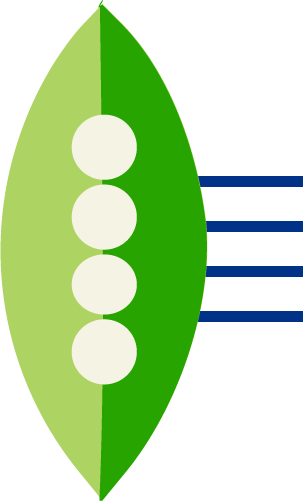 Made with our own 70% fava bean protein concentrate
Completely clean label
Made fromfava beans locally grown under contract farming to garantuee the the highest quality.
Great as a meat replacer or extender in different applications
Allergen and soy free
More and more consumers try to reduce their meat intake, but do not like to compromise on taste and texture of meat-free alternatives. That is not necessary anymore with our ViciaTEX textured fava bean protein.
With 65% of protein this ingredient allows you to make excellent tasting, juicy burgers or other meat replacers, with the same protein levels as their meat versions.
The fava beans are locally grown, and the protein is concentrated and textured in our factory. A unique ingredient for producing incredible burgers. 
Interested in knowing more?
Contact us


Please, fill in this form so we can send you the technical document