PisumTEX
Textured pea protein
PisumTEX is a textured pea protein made from HerbaPRO pea protein concentrate, developed for vegan burgers, minced, sausages, etc.
Its great taste and texture will allow you to make excellent allergen-free meat replacers.
Different versions are available including an organic one.
Ask our technical team for the different recipes with PisumTEX that are available.

Nutritional values per 100 gram of product.
| | |
| --- | --- |
| Calories | 360 Kcal |
| Carbohydrates | 15 g |
| Protein | 55 g |
| Total fat | 5   g |
| Fiber | 20 g |
| Cholesterol | 0   g |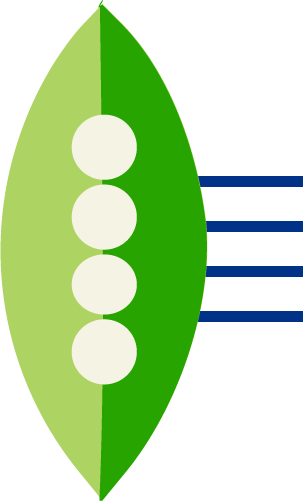 Made with our own 55% pea protein concentrate
Completely clean label
Great as a meat replacer or extender in different applications
Our TVP also comes in organic grade quality
Allergen and soy free
Plant-bases vegan bolognese
PisumTEX YP55 is an excellent textured pea protein for the preparation of plant-based vegan bolognese.
This 55% pea protein sauce together with some tomatoes, carrots, onions, garlic, olive oil and herbs is all you need to make an excellent meat-free bolognese sause for pasta dishes.
Ask our technical team for the details of this classic recipe, meat and soy free.
Interested in knowing more?
Contact us


Please, fill in this form so we can send you the technical document