PisumRICH is a yellow pea fiber that consist of around 90% dietary fiber. This fiber source is ideal for fiber enrichment of different kind of food products, like bakery, cookies, pasta, snacks, etc, in order to improve their Nutriscore and allowing ´High in Fiber´ claims.
PisumRICH is also a fiber that absorbs moisture and water of meat products providing a good mouthfeel and soft texture. It is therefore popular as a meat filler with cost reduction as an additional benefit.
Please contact our technical team and they will be happy to assist you and offer you the best solution available.

Nutritional values ​​per 100g. of food.
| | |
| --- | --- |
| Calories | 25 Kcal |
| Carbohydrates | 1 g |
| Protein | 4  g |
| Total fat | 1  g |
| Fiber | 90  g |
| Cholesterol | 0  g |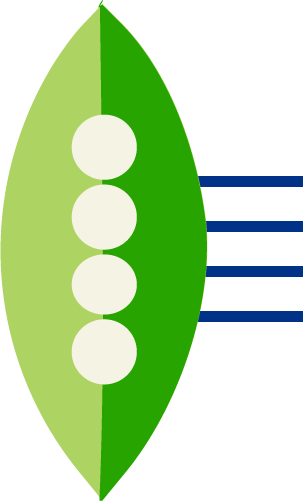 High content in insoluble fiber, up to 90%
PisumRICH is an excellent solution to improve the Nutriscore of cookies without affecting their taste, and to fulfill the requirements to make claims like ´Source of Fiber´ and ´High in Fiber´.
Pea fiber is definitely an excellent ingredient to enrich bakery products, like cookies, with healthy fiber. 
Interested in knowing more?
Contact us


Please, fill in this form so we can send you the technical document