ViciaPRO
Fava bean protein concentrates
ViciaPRO is a dry-fractionated fava bean protein concentrate containing up to 75% protein.
This sustainable protein source is completely gluten-free and ideal for allergen-free food applications.
Ebro Ingredients uses special fava bean varieties that are grown locally for the ViciaPRO concentrates.
Contact us and ask more details about this unique plant protein source.

Nutritional values per 100 gram of product.
| | |
| --- | --- |
| Calories | 310 Kcal |
| Carbohydrates | 3 g |
| Protein | 70 g |
| Total fat | 4   g |
| Fiber | 20 g |
| Cholesterol | 0   g |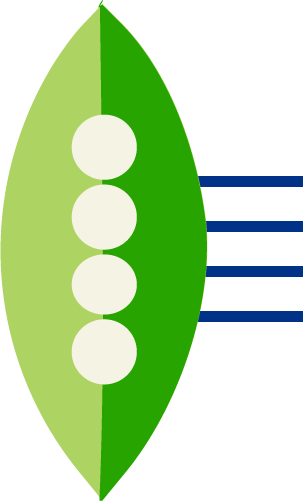 Characteristics
Because of its powdery structure and its resistance to liquid separation, rice flour is a great way to naturally thicken (frozen or refrigerated) recipes. Other uses include:
Protein content of up to 75%
Allergen-free
Great value-for-money product
Excellent tool to increase the consumption of plant protein
High-protein snacks, crunchy and crispy
ViciaPro is the perfect ingredient to creat high-protein snacks, that mantain a crunchy and crispy texture.
By adding around 15% of this fava bean protein concentrate to your extruded snacks you can turn your product into a high-protein snack.  
This amount of protein will not change the expansion process and will maintain the crunchy and crispy texture despite the high protein levels.  
Ask our technical team for all the details to produce snacks with a high-protein nutritional claim. 
Interested in knowing more?
Contact us


Please, fill in this form so we can send you the technical document